Member Meetings
June 24-25, 2017
Wyndham Dallas Suites Park Central Hotel
Board Meetings
June 24, 25- 2017
Wyndham Dallas Suites Park Central Hotel
Workshops
See you in 2018!

Conference
Save the Date!
Pay Dues
Or Download the appropriate file & mail:
Association Membership Application
Corporate, Small Business & Agency Application
Exhibitor Conference Application
Charity
Formally known as Newborns in Need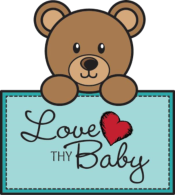 Reminders
2017 Newsletters
2016 Newsletters
Welcome to Texas Professional Home Child Care Association
In 1989, the first conference for family child care providers in Texas ended with the beginning of the Texas Professional Home Child Care Association. The momentum created by the interest of family child care generated a dynamic organization dedicated to quality home child care in order to best serve the children, parents, and providers in Texas.
Within the first year, TPHCCA became incorporated and a non-profit organization. The association has included over 1,300 volunteers to represent family child care in the local, state, and national child care community. The annual conference, quarterly newsletter, regional workshops, and representatives in every region help the family child care community become a recognized voice for Texas children. Our Annual Conference has continued to enhance our growth and professional development for our members.
TPHCCA strives to maintain a healthy working relationship with regulators, agencies, corporations, policy makers, and other interested organizations to ensure that family child care remains an identifiable choice for working families. Additional details can be found in Members Benefits.
Mission Statement
"Working together to promote quality Home Child Care in order to best serve the children, the parents, and the providers in Texas."
Our Goals
♥ To promote quality home child care in order to provide the best services to children, parents and providers in the State of Texas;
♥ Provide legislative education on behalf of home child care providers, children and their families;
♥ To educate and inform parents, providers and policymakers locally and nationally;
♥ To enhance the status of home child care;
♥ To promote home child care as a community service;
♥ To promote a network for home child care providers throughout the state of Texas;
♥ To promote professionalism among home child care providers.

♥ The map of Texas indicates the scope of TPHCCA.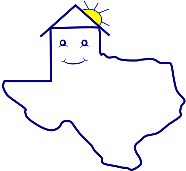 ♥ The housetop represents our work in our home.
♥ The happy face reflects the joy we feel in our profession and the children's happy faces.
♥ The four sunbeams represent those involved in family child care: Parents, Children, Providers, and Texas.
♥ The rising sun represents the time of the life cycles of the people influencing childhood.
Are you planning on attending the 2017 conference in Dallas, TX? Want to see where it will be held?
7800 Alpha Road, Dallas, TX, 75240
(972) 233-7600
The room rate is 119.00 a night with breakfast for 2.
Seotember & October Birthdays
SEPTEMBER
Linda Summers 9/2
Patti McBride 9/2
Anita Laurel 9/3
Candido Vargas 9/4
Carol Kersten 9/6
Jovita Haynes 9/6
Don Lee 9/8
Charlotte LaGrone 9/9
Angelica Flores 9/9
Arlene Posey 9/10
Renee Walker 9/10
Mack McBride 9/12
Theresa Shelton 9/20
Shelia Horn 9/21
Brenda White 9/22
Mary White 9/24
Sabrina Chase 9/27
Mary Garrett 9/30

OCTOBER
Jennifer Kelley 10/1
Jocquett Williams 10/1
Maria " Linda " Lozano 10/2
Melva Stamper 10/3
Betty Chase 10/4
Mary Smith 10/10
Linda Jan Hankins 10/20
Pamela Blackmon 10/22
Gwendolyn Lacy- Mitchell 10/23
Ponitha King 10/25
Demetra K. Bryant 10/28

November & December Birthdays
NOVEMBER
Lisa Howard 11/1
Dorothy Harden 11/16
John Schindler 11/16
Pam Schindler 11/18
Valarie Mitchell 11/17
Anteneria Jordan 11/18
Delores Stark 11/21
Tanna Berg 11/22
Deborah Blanton 11/23
Karen Free 11/23
Monica Horn-Malone 11/23
Gwendolyn Lacy 11/23
Penny Warren 11/24
Ezinne Offordile 11/27
Tanya McCarroll 11/29
Patricia Yeagley 11/29
Cyndee Fettig 11/30

DECEMBER
Virgina Banks 12/3
Edith Shepard 12/4
Charity Shelby 12/5
Naomi Razino 12/6
Pamela Sliney 12/10
Karla Woodall 12/14
Cornetta Roberts 12/14
Carol Faldik 12/16
Shirley A. White 12/16
Martha Cephus 12/18
Lorraine Perry 12/21
Cynthia Bohac 12/23
Wanda Bosch 12/23
Janie Mills 12/28